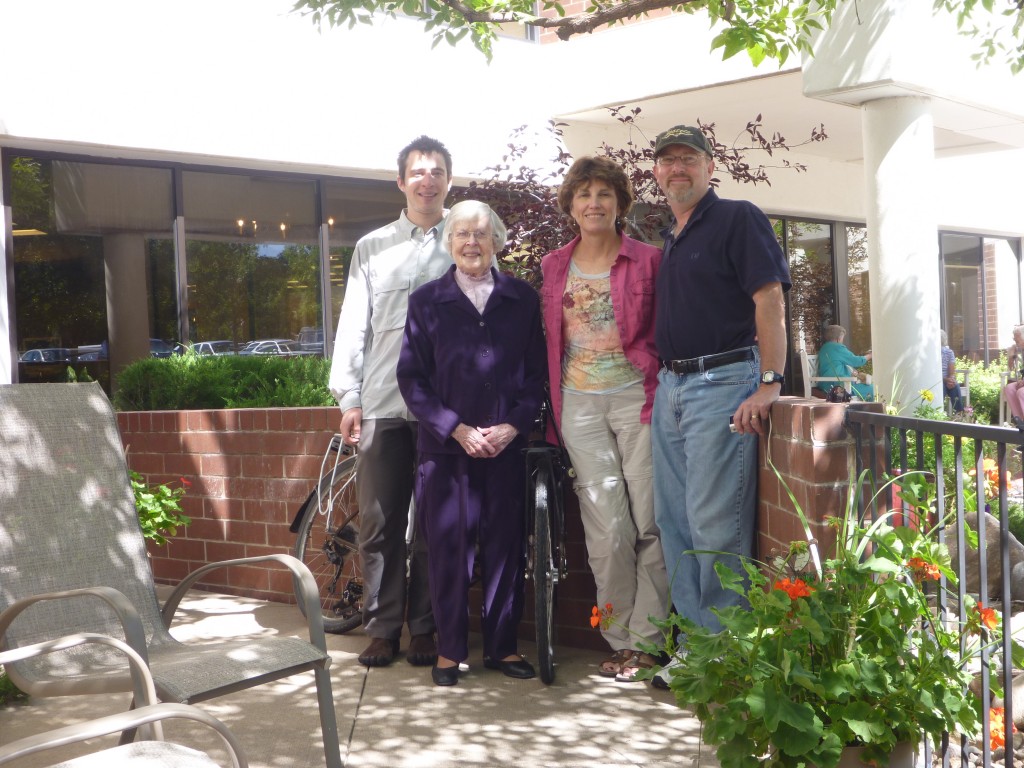 After a rather long break I'm back on the road Thursday morning. A big thanks to my Uncle Mark, Aunt Jan, and especially my Grandma Lois for all their support over the last week, which has made it hard to leave. It's also very hard to go back to sleeping in a tent and eating the same thing all the time after having a bed and good food that someone else makes. Especially when the next part is probably going to be the hardest part of my trip, at least in terms of long, agonizingly slow rides up mountains. But onward I go.
Sorry for my lack of posting; I've been pretty lazy. I was actually planning on leaving Wednesday morning but ended up staying up way too late on Tuesday and didn't get enough sleep. Part of that was because I needed to hit up the REI again and got a flat when I was about 1 mile away. Of course I had left my pump behind thinking "its only 10 miles." I walked my bike the rest of the way and fortunately the people at the REI bike shop were very friendly and happy to fill up my new tube.
I tried to update the map but the only computer I have access to isn't fast enough to load the map to allow me to edit it. Just imagine my route continuing in a straight line for another 1,200 miles, then dips south a bit into Denver. I'll also update the Stats page in the next couple days.