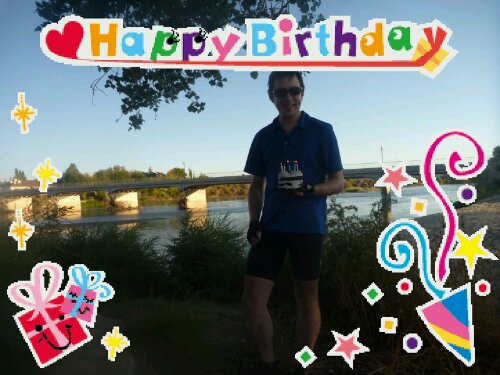 Today is my birthday. My early birthday present to myself was I spent the day yesterday biking around Arches National Park. Its pretty small, the road running through it is about 16 miles one way, but all hills. Which is good about half the time. I didn't get back till dark. Here is me at Delicate Arch, the most famous one. You may recognize it from the sign in my last post.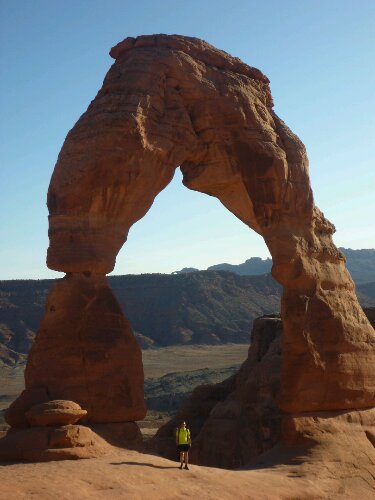 I stayed with another Warmshowers.com member, Terri Ann. She was trippy and very cool. Her yard was fill with artwork. Also staying with her were two other touring cyclists. Martin was German and had sold all his posessions to tour. After going across the country on basically the same route as me but 100-200 miles north of me, he is heading into Mexico and will continue into South America. He does 100 miles a day because he has to leave the country before his 90 day visa expires.
The other cyclist, who I picked up on the way back from Arches at a McDonald's because he didn't think to bring lights, was Joe. He has been touring for at least 20 years, going across the country, southern Africa, and from Alaska to the bottom of South America in 6 trips.
As you can see above the other thing I did for my birthday was get an Oreo cake. I ate the whole thing. And while I didn't feel great afterwards, I regret nothing. Which is how I feel after some rides.
Thanks to everyone for their birthday wishes in all forms, SMS, Facebook, email, etc.